About
When it comes to adventure, I meet any challenge head on, which is in part why I chose a career in medicine. Helping individuals improve their lives not only physically but also mentally and emotionally quickly became my passion. That is why I went into Physical Medicine and Rehabilitation (PM&R). It provides a functional, whole person approach to medical care.
I am a graduate of Loma Linda University School of Medicine in Loma Linda, California, where I obtained a one year Internal Medicine internship as well as a three year residency in Physical Medicine and Rehabilitation. My extensive training and experience includes training in electrodiagnostic testing (EMG) and musculoskeletal ultrasound.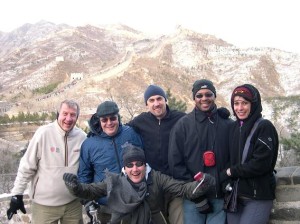 My love for adventure extends into the enjoyment of meeting new people and visiting new places through my speaking and coaching opportunities. I use these opportunities to share with others what they can do to achieve success physically, mentally and professionally. I also like to reach out to students and young professionals to mentor them and encourage them as they strive to develop their careers and become one of the best in their respective fields.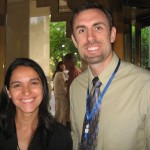 When I'm not busy teaching healthy living principles or coaching, I enjoy helping others around the world. I've had the opportunity to provide medical care to an orphanage in Honduras and participate in several mission trips to Mexico. I also had the opportunity to scale the Great Wall of China while participating in a sports medicine delegation, sharing ideas for the treatment of sports injuries, musculoskeletal rehabilitation, and specifically ultrasound guidance for injections, which was not readily available in China at that time. In June 2013, I joined world renowned leadership expert John Maxwell to train over 20,000 leaders in Guatemala impacting business, government, education, media and more.
If there is any spare time in my week, I enjoy raising the sails on a sailboat or simply walking along the beach. But most of the time you'll find me with a book, researching the latest breakthrough in healthcare or putting the finishing touches on an upcoming presentation. After all, it is my goal to be on the leading edge of personal and professional development so that I can serve others – like you – by continually adding the most value to their lives.